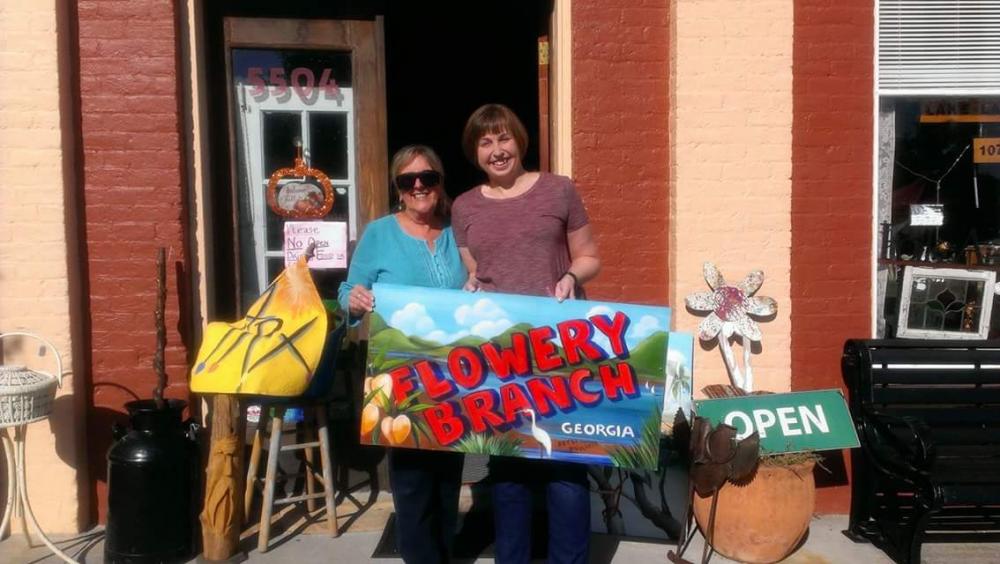 Planning a weekend getaway that offers a blend of natural beauty, recreational activities, and Southern charm? Look no further than the charming town of Flowery Branch, Georgia. Nestled within the embrace of Lake Lanier and surrounded by picturesque landscapes, Flowery Branch promises an unforgettable escape from the hustle and bustle of everyday life.
Day 1: Embracing Lake Lanier's Allure
Morning: Arrival at Lanier Islands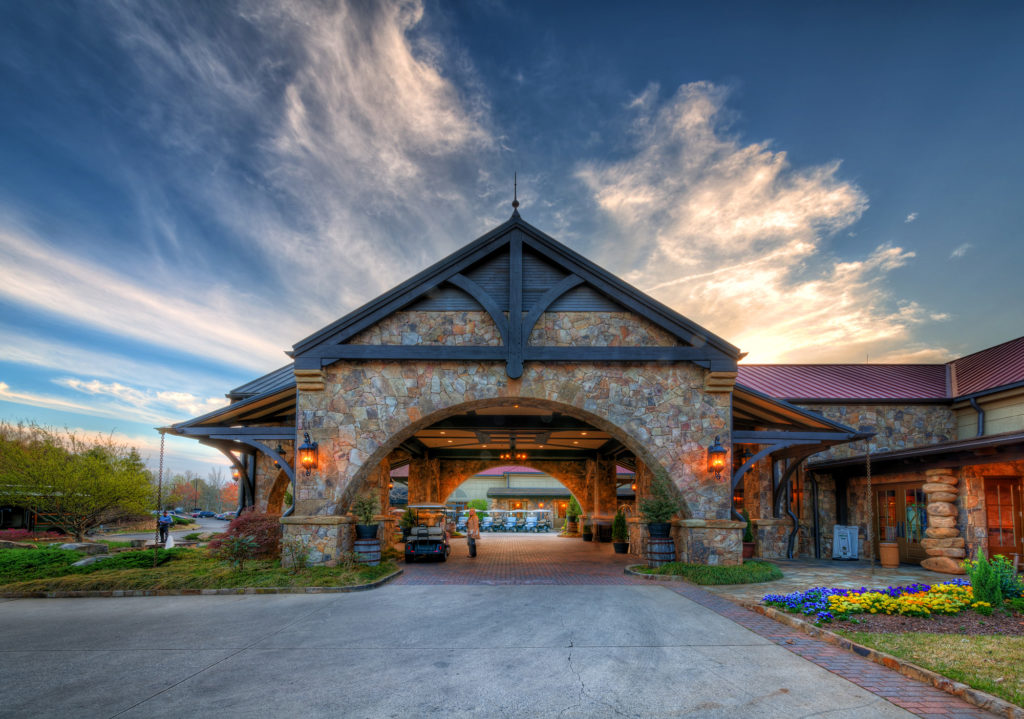 Upon your arrival at Lanier Islands, the enchanting aura of the serene waters and breathtaking scenery will captivate your senses. Check one of several lodging options to choose from. Whether you opt for a lakeside cabin, a cozy lodge, or a luxurious suite, you'll find the perfect accommodations to unwind and settle in with ease.
Late Morning: Margaritaville on the Lake
Your adventure kicks off with a visit to Margaritaville at Lanier Islands, a vibrant waterpark that promises endless fun for visitors of all ages. Thrilling water slides, lazy rivers, and sandy beaches reminiscent of a tropical paradise await. Don't miss the chance to indulge in tropical-inspired cuisine at on-site restaurants that will take your taste buds on a delightful vacation.
Lunch: A Taste of Paradise
For a culinary journey, head to Margaritaville's Land Shark Bar and Grill for lunch. Indulge in a fusion of flavors capturing the essence of island life, all while overlooking the sparkling waters of Lake Lanier. Alternatively, opt for the Chill Zone restaurants and tiki bars outdoors.
Or, take a Lake Lanier Water Taxi to Fish Tales, one of the most popular seafood restaurants in the Lake Lanier area. With ferry service to 8 restaurants and 4 island hotspots, the water taxi journey is half the fun.
Afternoon: Lake Activities and Serenity
Explore the glistening waters of Lake Lanier by renting kayaks, paddleboards, or jet skis. Discover serene coves and hidden corners while feeling the gentle breeze against your skin. Find a quiet spot on the shore to relax with a book or simply bask in the tranquility of the landscape.
Evening: Sunset Serenade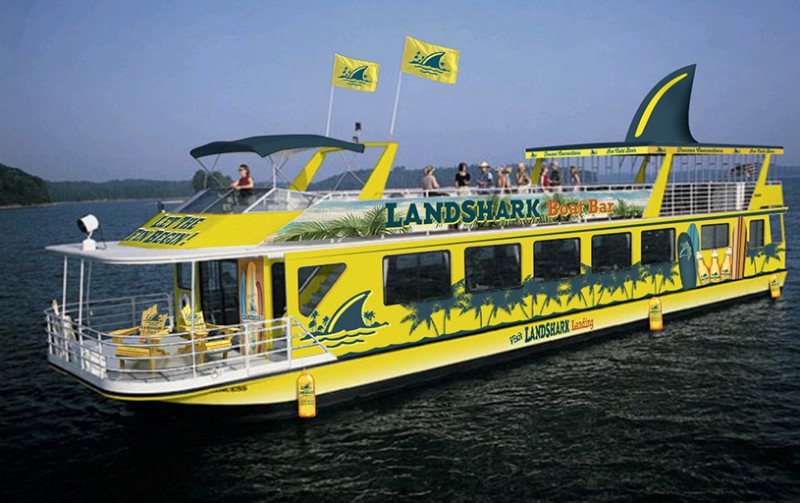 As the sun sets, consider taking one of the Margarita Cruises or finding a comfortable spot by the water's edge to witness a breathtaking sunset over Lake Lanier. The calm waters reflect the serene sky, creating a picturesque moment that captures the essence of this idyllic destination.
Day 2: Exploring Flowery Branch and Beyond
Morning: Falcon Training Camp Experience
Start your day early by catching the Atlanta Falcons in action at their training camp near Flowery Branch. The electrifying atmosphere as players and coaches prepare for the upcoming season is an experience every sports enthusiast will cherish.
Late Morning: Flowery Branch Farmers Market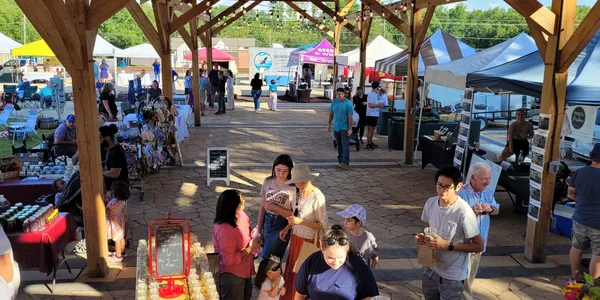 Head to Flowery Branch and immerse yourself in the vibrant community spirit at the Flowery Branch Farmers Market. Engage in conversations with local vendors, learning about their passion for their products and the stories behind their creations.
Lunch: Savoring Local Flavors
Treat yourself to the local culinary delights that Flowery Branch offers for lunch. The town's eateries cater to a diverse range of palates, from Southern comfort food to international cuisine and farm-to-table freshness.
Afternoon: Main Street Exploration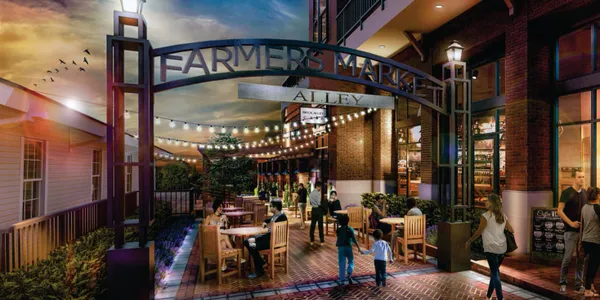 Take a leisurely walk along Flowery Branch's historic Main Street after lunch. Explore charming antique stores, where each vintage piece holds a story waiting to be uncovered. Admire the well-preserved architecture and boutiques that line the street.
Evening: Unwinding at Lanier Islands
As the day winds down, return to Lanier Islands for an evening of relaxation. Indulge in a lakeside dinner, savoring dishes prepared with locally sourced ingredients. Reflect on the memories you've made over the past two days as you gaze at the moon's reflection dancing on the lake's surface.
Flowery Branch and Lanier Islands offer a harmonious blend of adventure, relaxation, and cultural exploration. Whether you're seeking thrilling water activities, a glimpse into professional sports training, or a leisurely stroll through charming Main Streets, this enchanting destination caters to all interests. As you bid farewell to the picturesque landscapes and warm hospitality, you'll carry with you the cherished memories of your journey, and perhaps, a longing to return to the beauty that is Flowery Branch and Lake Lanier.
FAQs
Is Flowery Branch suitable for a family getaway?
Absolutely! Flowery Branch offers a variety of family-friendly activities, from waterparks to farmers markets, ensuring everyone has a great time.
Can I explore Lake Lanier without prior experience in water activities?
Of course! Rentals and guides are available, making it easy for beginners to enjoy the lake's offerings safely.
Are there accommodations for different budgets at Lanier Islands?
Yes, Lanier Islands offers a range of accommodations, ensuring there's an option for every budget.
What can I expect at the Flowery Branch Farmers Market?
The farmers market showcases fresh produce, handmade crafts, and a vibrant community atmosphere.
Is a weekend enough to experience Flowery Branch and Lanier Islands fully?
While a weekend provides a great introduction, you'll likely want to return to fully explore all the attractions and experiences the area has to offer.
---
---